This week we installed a outdoor sockets, lighting and more all in Etwall!
This was installed in Etwall, a outdoor socket with protection from the weather. This shows the extension we were working in ready for second fix. The socket is on the right of the window has no face plate on and the light is about to be fitted. This was in Etwall.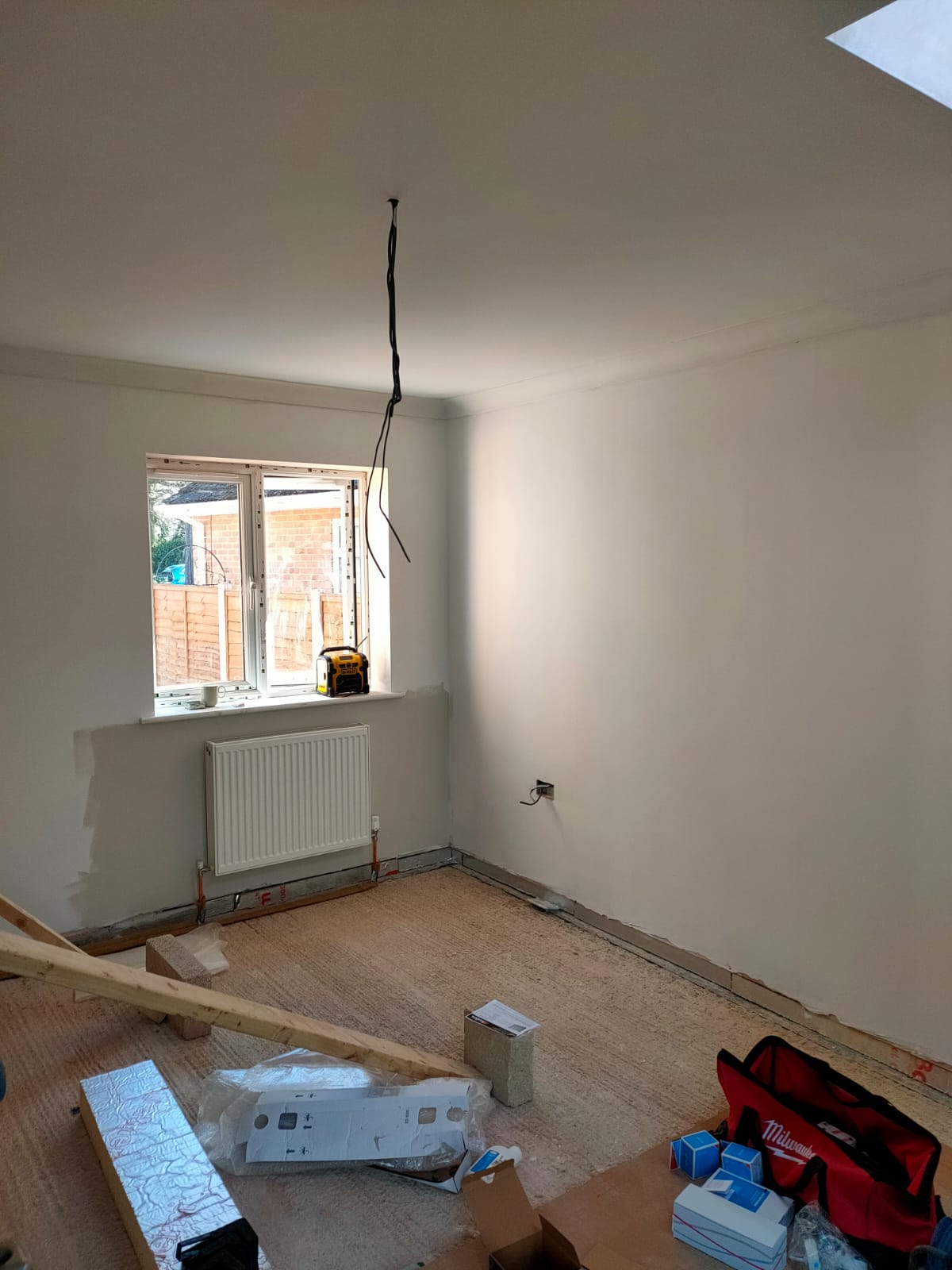 This shows a light switch ready for second fix.  You can see the metal back box and the wires have had the ends stripped ready for the switch to be fitted.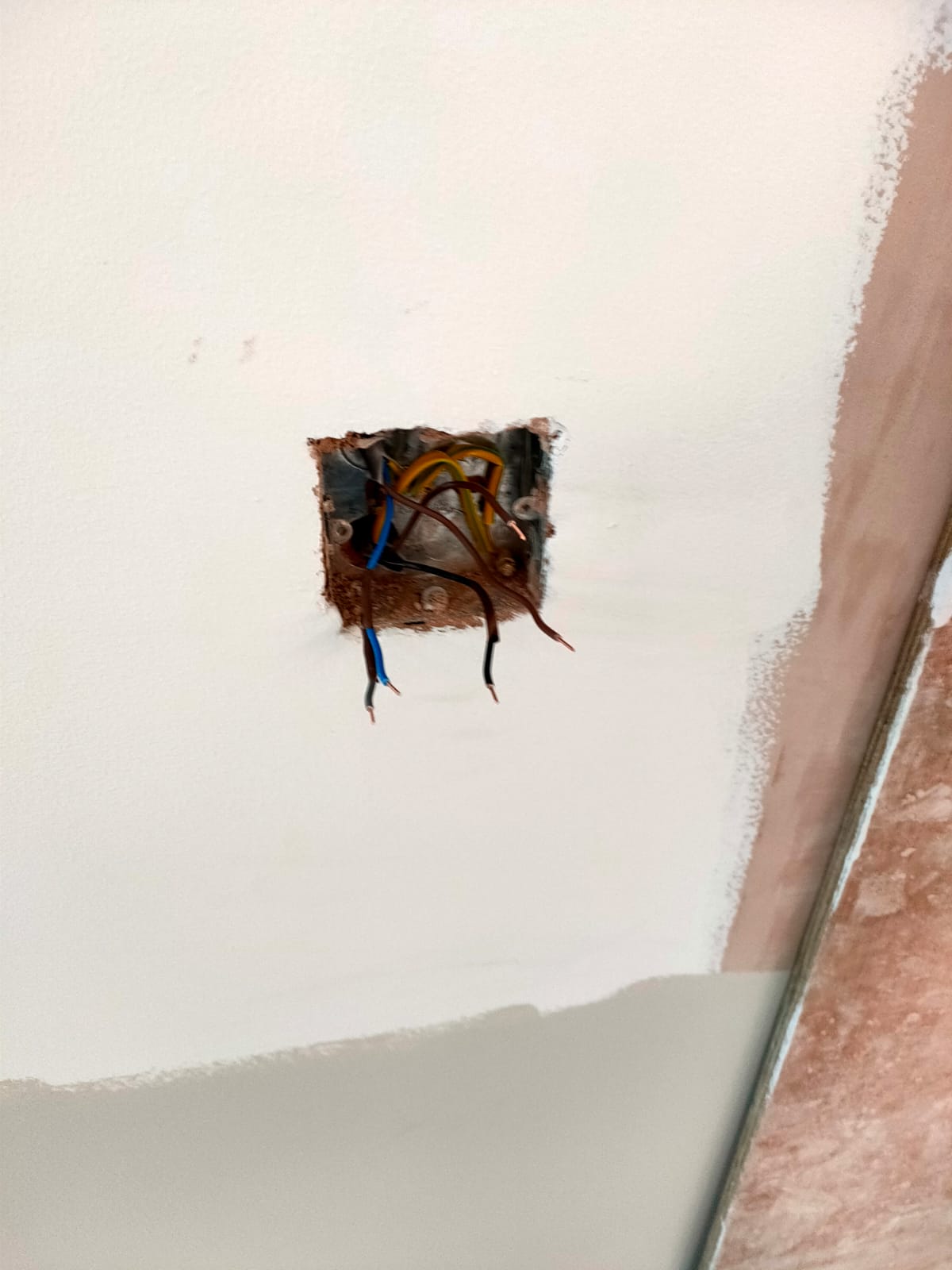 Another image of the sockets!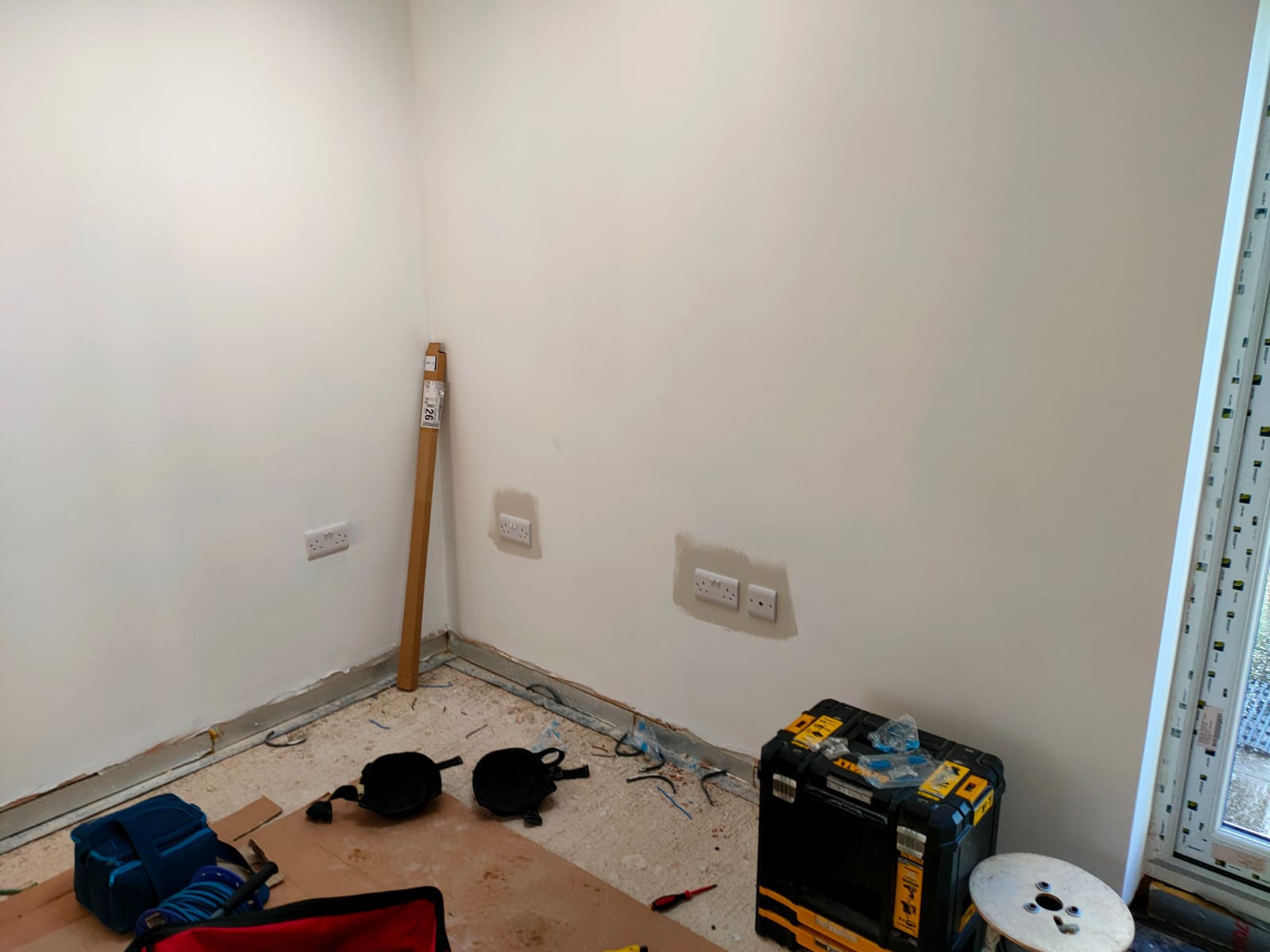 This shows the same room from a different angle with the second fix complete socket faceplates are on and the pendant light has been fitted in the ceiling.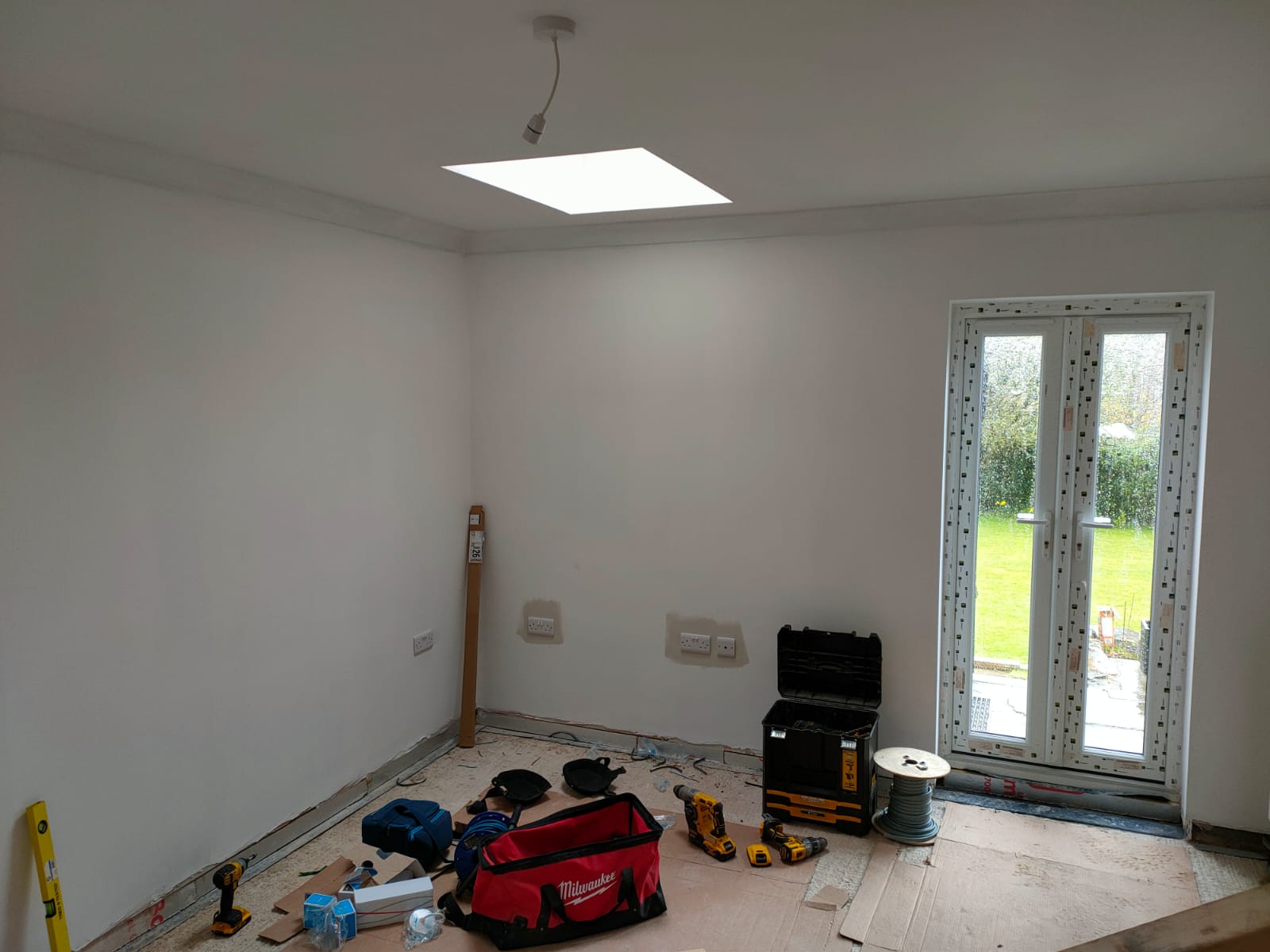 A flood-light being installed on a roof, also in Etwall.

All together this turned into an Etwall special, shout out to all who live there! Tune in Friday for this weeks blog, filled with more images from what we at Hector's Electrics get up to! See you then!