All electrical installations deteriorate with age and use. They should therefore be inspected and tested at regular intervals.  The IET Wiring Regulations recommend your electrics should be inspected and tested every, 10 years for an owner-occupied home and 5 years for rented homes. There should be a label on your consumer unit or fuseboard with the next inspection date.
The inspection checks:
The adequacy of earthing and bonding.
The suitability of the switchgear and controlgear. For example, an old fusebox with a wooden back will need replacing.
The serviceability of switches, sockets and lighting fittings.
The type of wiring system and its condition. For example, cables coated in black rubber were phased out in the 1960s.
Sockets that may be used to supply portable electrical equipment for use outdoors, making sure they are protected by a RCD.
The presence of adequate identification and notices.
The extent of any wear and tear, damage or other deterioration.
Any changes in the use of the premises that may lead to unsafe conditions.
Tests are also carried out on wiring and fixed electrical equipment to check that they are safe. A schedule of circuits is also provided.
Periodic inspection and testing should be carried out only by electrically competent persons, such as registered electricians. A list of registered electricians can be found here www.electricalsafetyfirst.org.uk/find-an-electrician/
 
The competent person will then issue an Electrical Installation Condition Report .  If anything dangerous or potentially dangerous is found, the electrical installation will be declared to be 'unsatisfactory', meaning that remedial action is required to remove the risks.
Dangers Found During Inspections
Two Earth cables missing from the socket and cable dangerously run over carpet gripper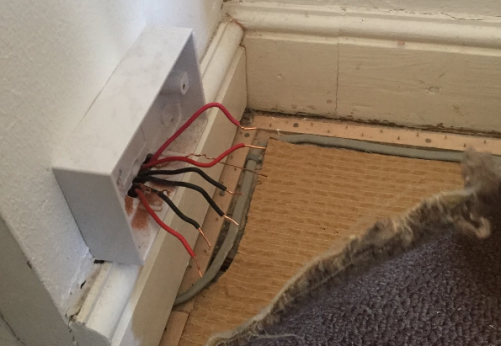 Disconnected earth cable found in a smoke alarm circuit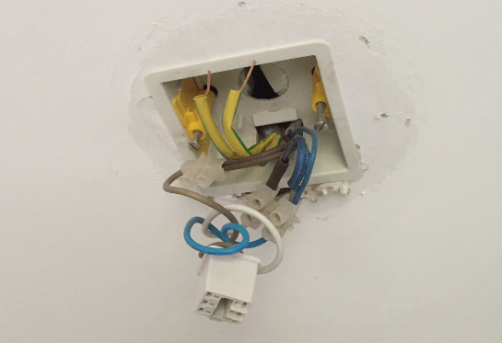 Joint in a cable not enclosed in a junction box.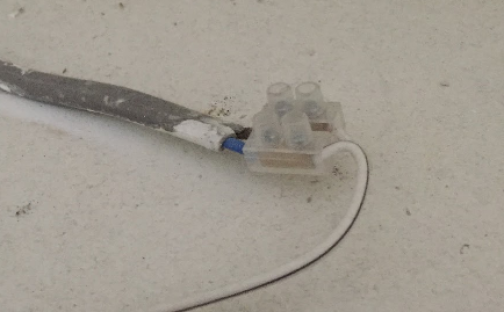 The Result of Not Having an Electrical Inspection Done
Loose neutral in the consumer unit arced and melted the cable from the front to the back of the  house, a lucky escape!