In this blog we take your through the steps taken to ensure your downlights are installed spot on and your home is kept clean and tidy. Pictures are taken from a recent install at Stanton by the Bridge.
The first thing we do is find where all the beams are, which would be supporting the floor above. We do this by using a stud finder.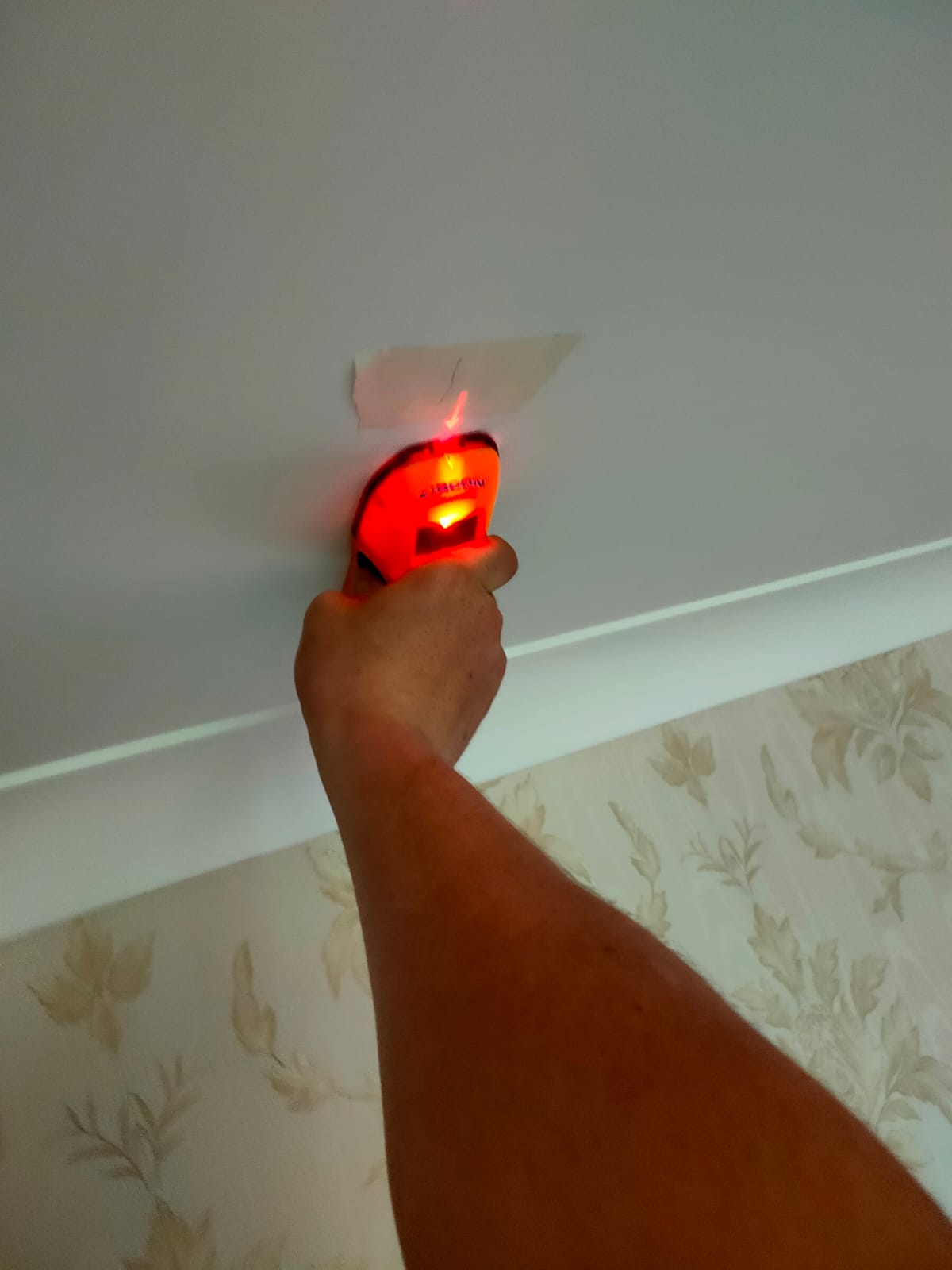 We mark where all the beams are on masking tape either side of the room just in case the beams aren't running true or have been doubled up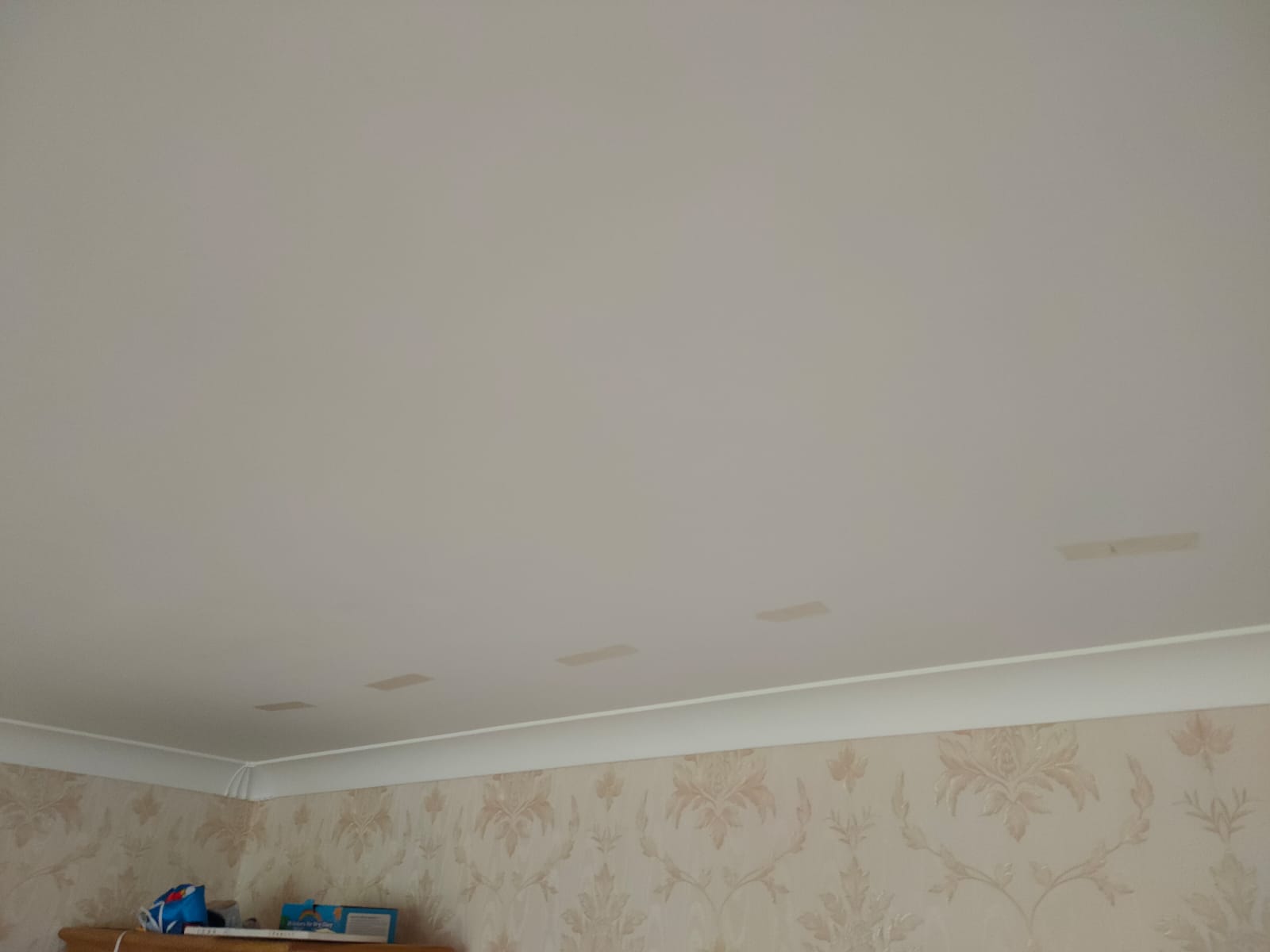 We then calculate where the lights can go making sure we are at least 50mm away from a beam, and using masking tape we mark out where the line of lights will go on either side of the room.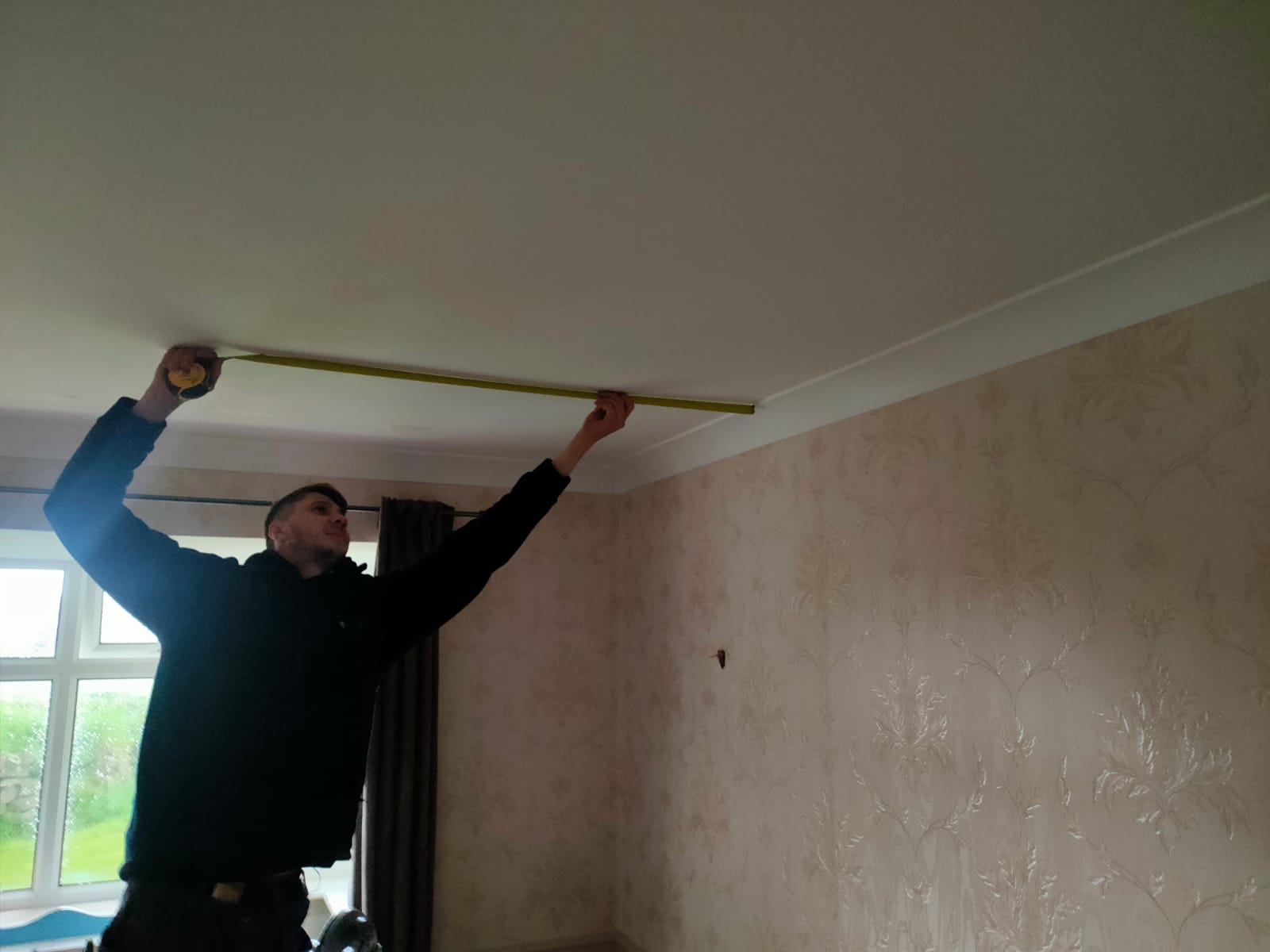 After we have marked 50mm away from each beam we then use a laser level we mark along the line using masking tape, to show where each light will go. Final positions are checked and confirmed with the customer before we install anything.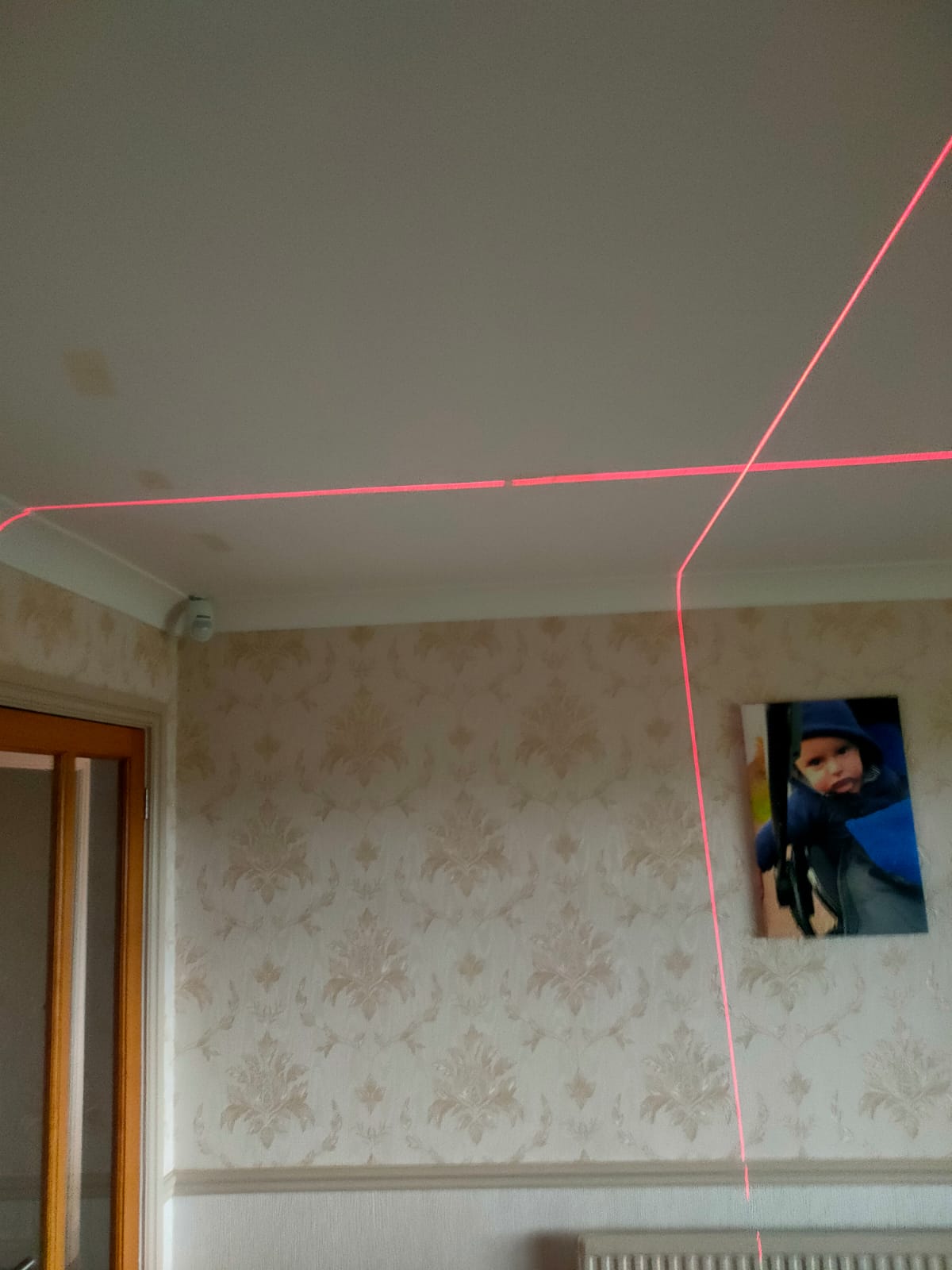 Once that is confirmed by the customer we then use a dust and debris catcher, we cut the holes into the marks we made making minimum amounts of mess.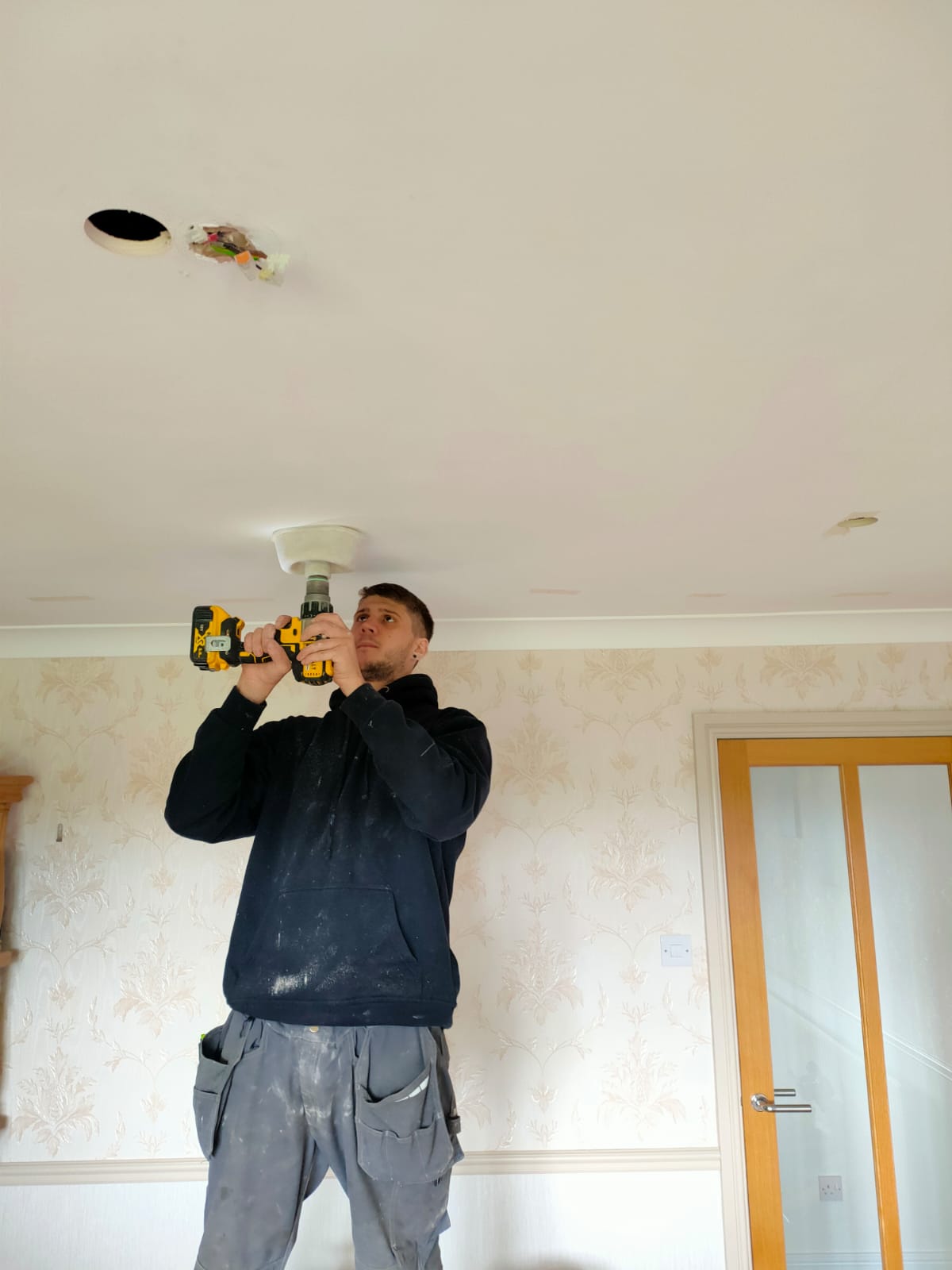 Cables are run to all locations ready for the downlights to be installed.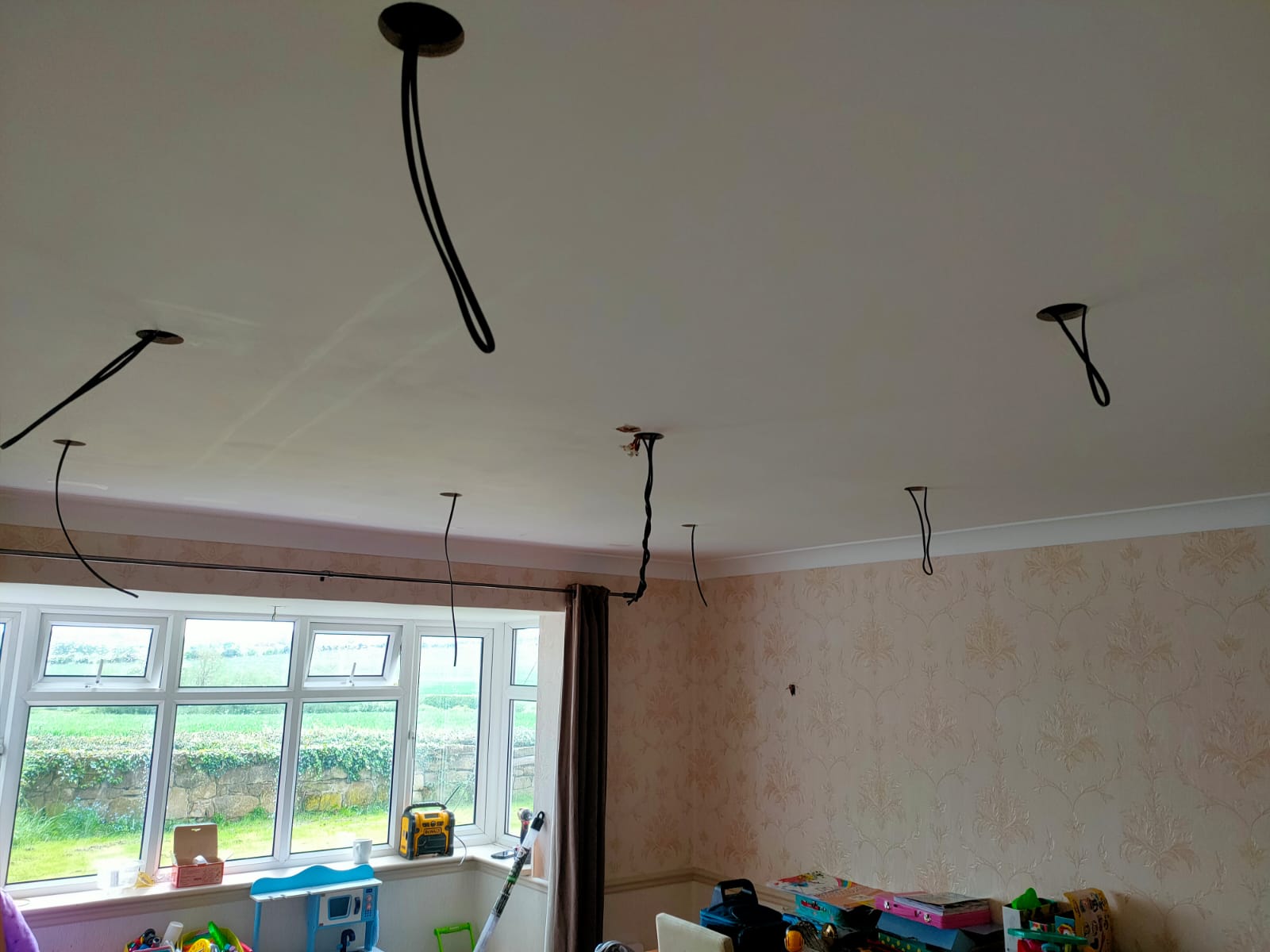 All lights are then installed and tested to make sure they work and are up to the customers expectations.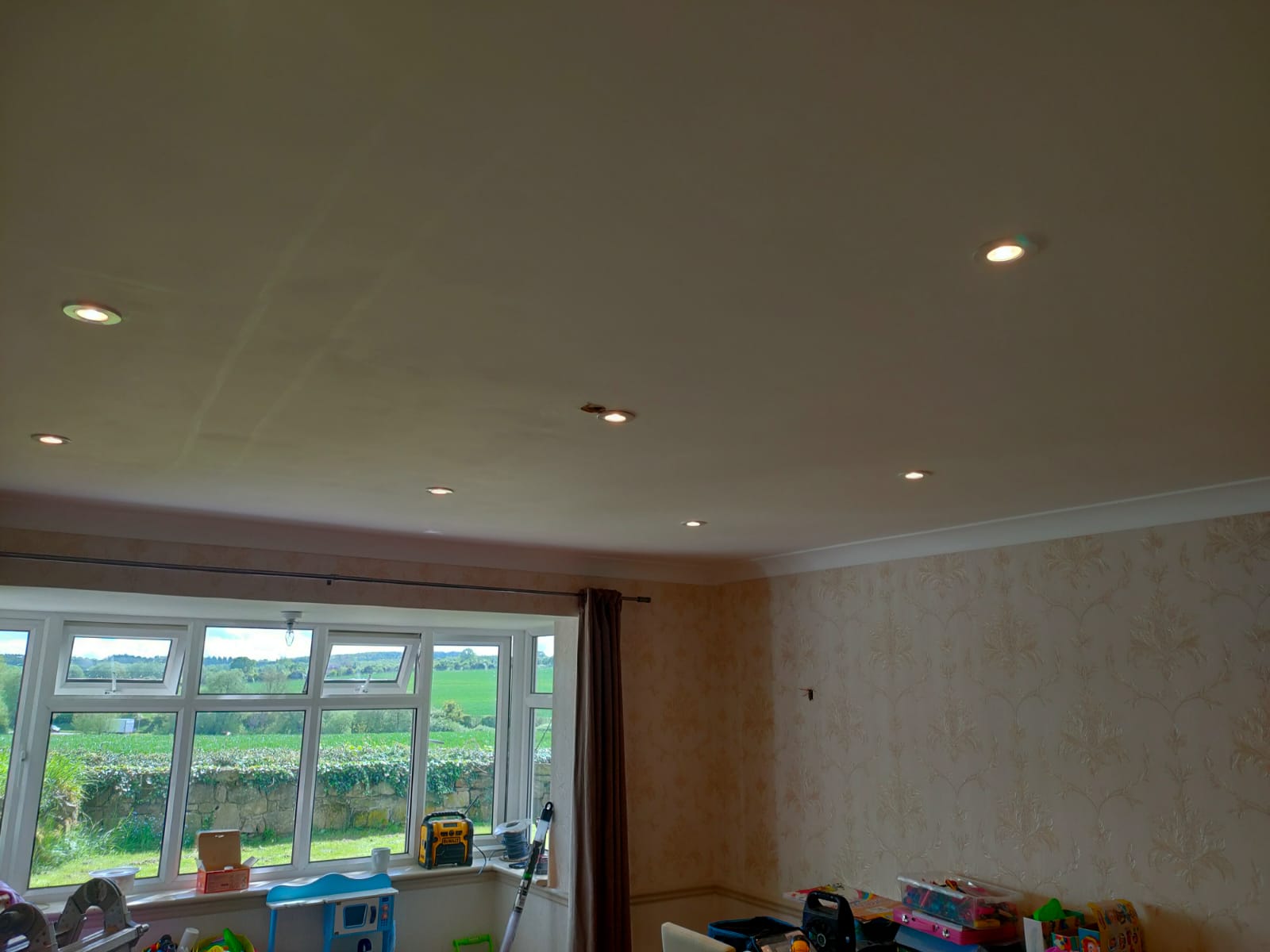 Any holes are filled, they may require a sand back and paint once they are dry by the customers decorator.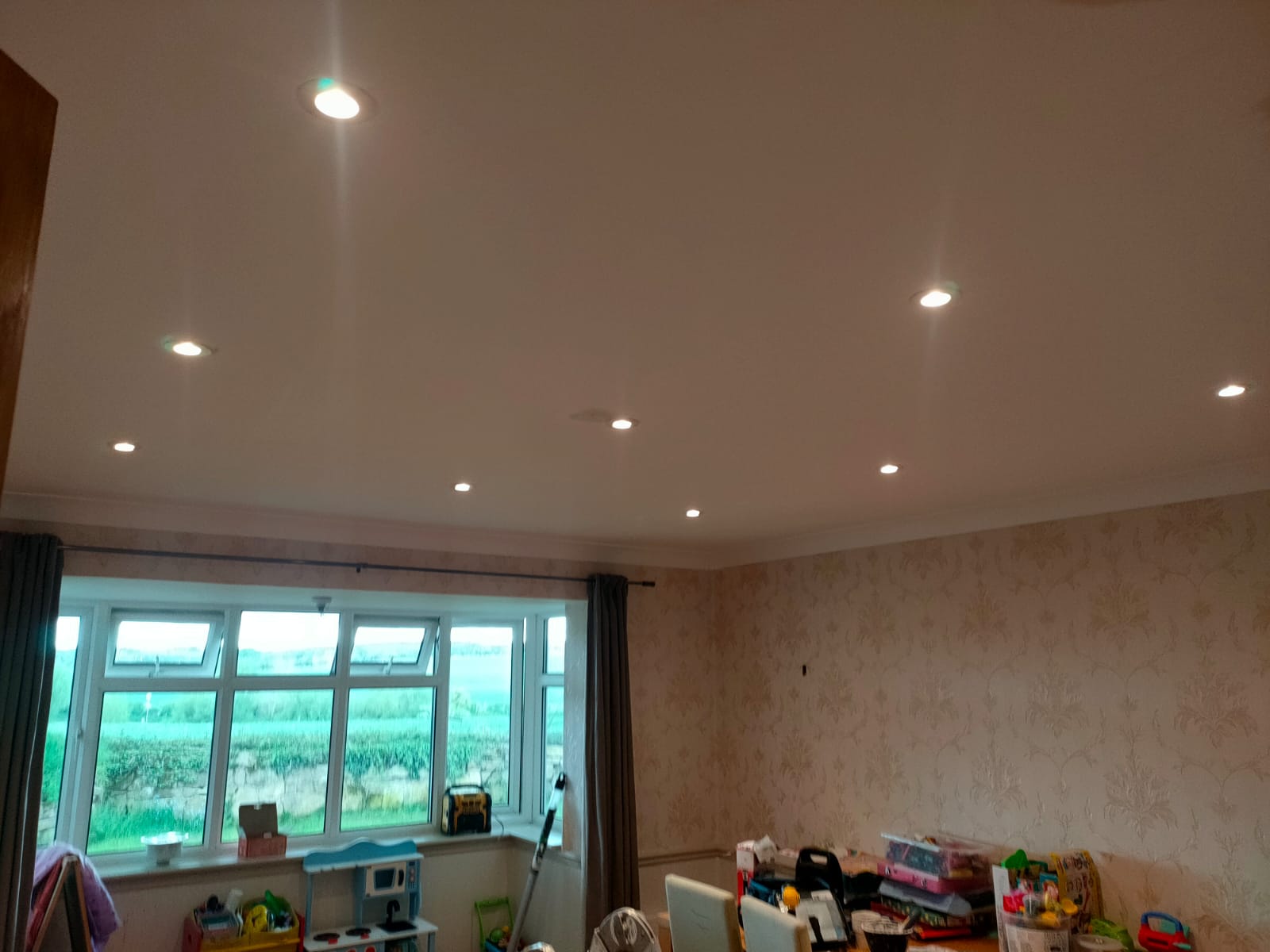 Your job is now completed. We hope that this article has helped you understand the process of installing downlights, if you have any questions feel free to fill in the short form below or call us on 01332 410240.