This week we have been in Hilton doing kitchen rewires and installing a EV Charger in Hilton. 
It's Friday already and with that we bring you another exclusive blog detailing where we went and what we got up to, shout out to Hilton for all the support this week!
First of all is Alex measuring and working out the plan for some new sockets in Hilton.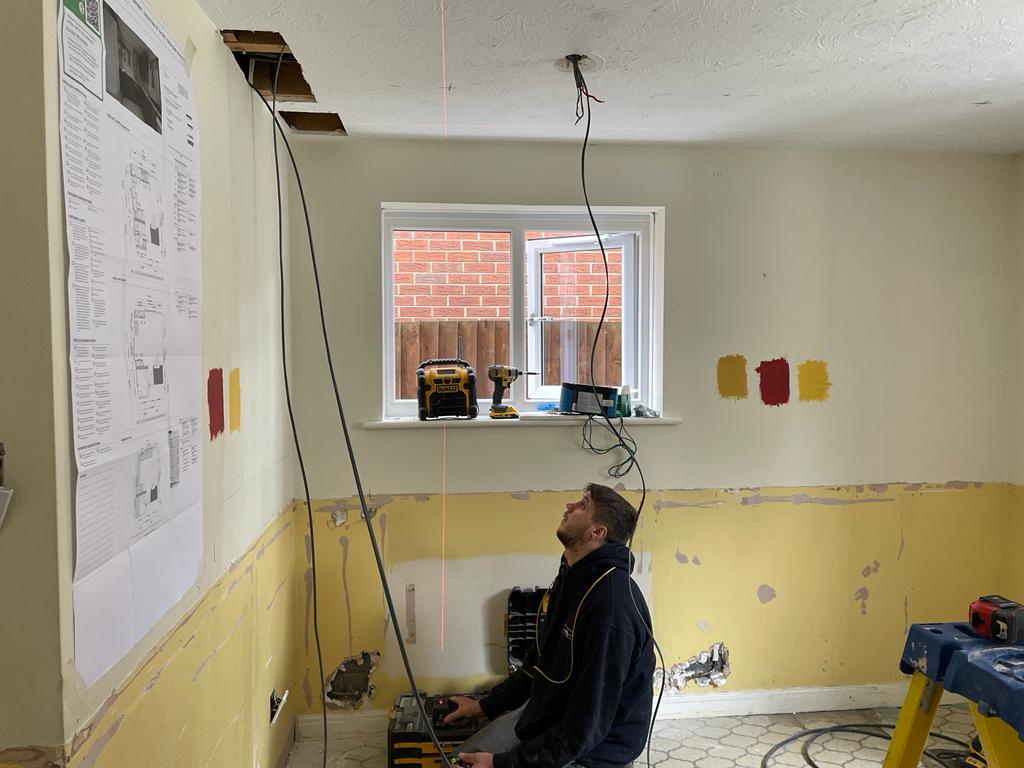 Next Jordan is busy using a laser level to work out the position for some new downlights, also in Hilton!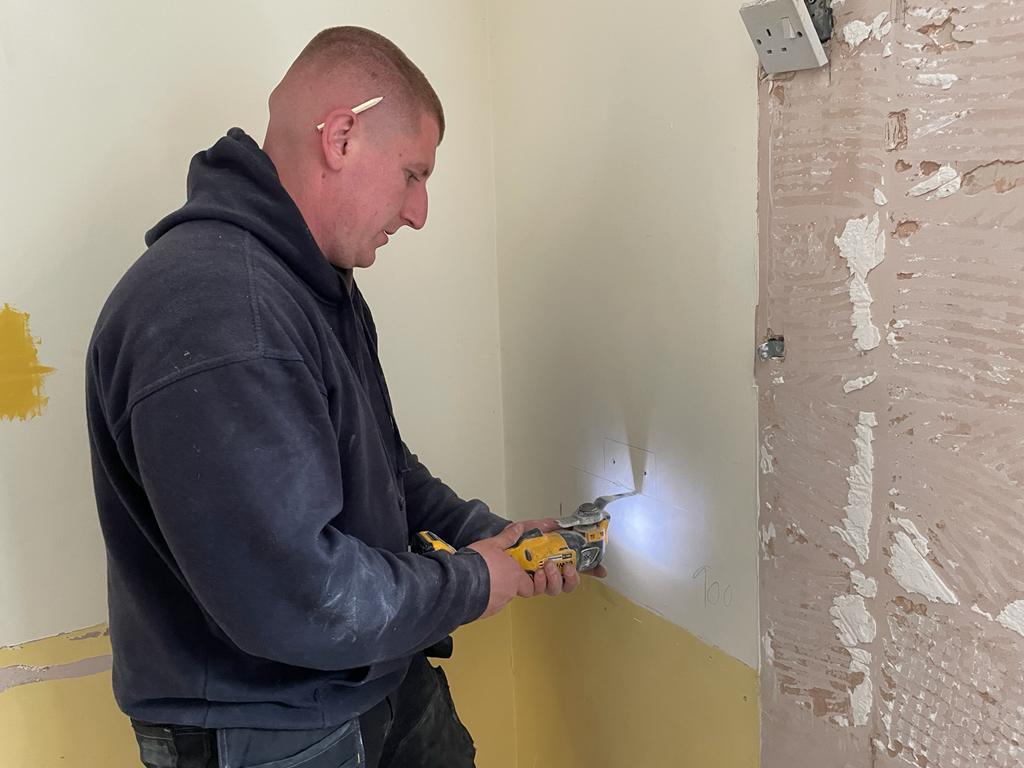 Alex is now cutting into the plasterboard for the new socket installations!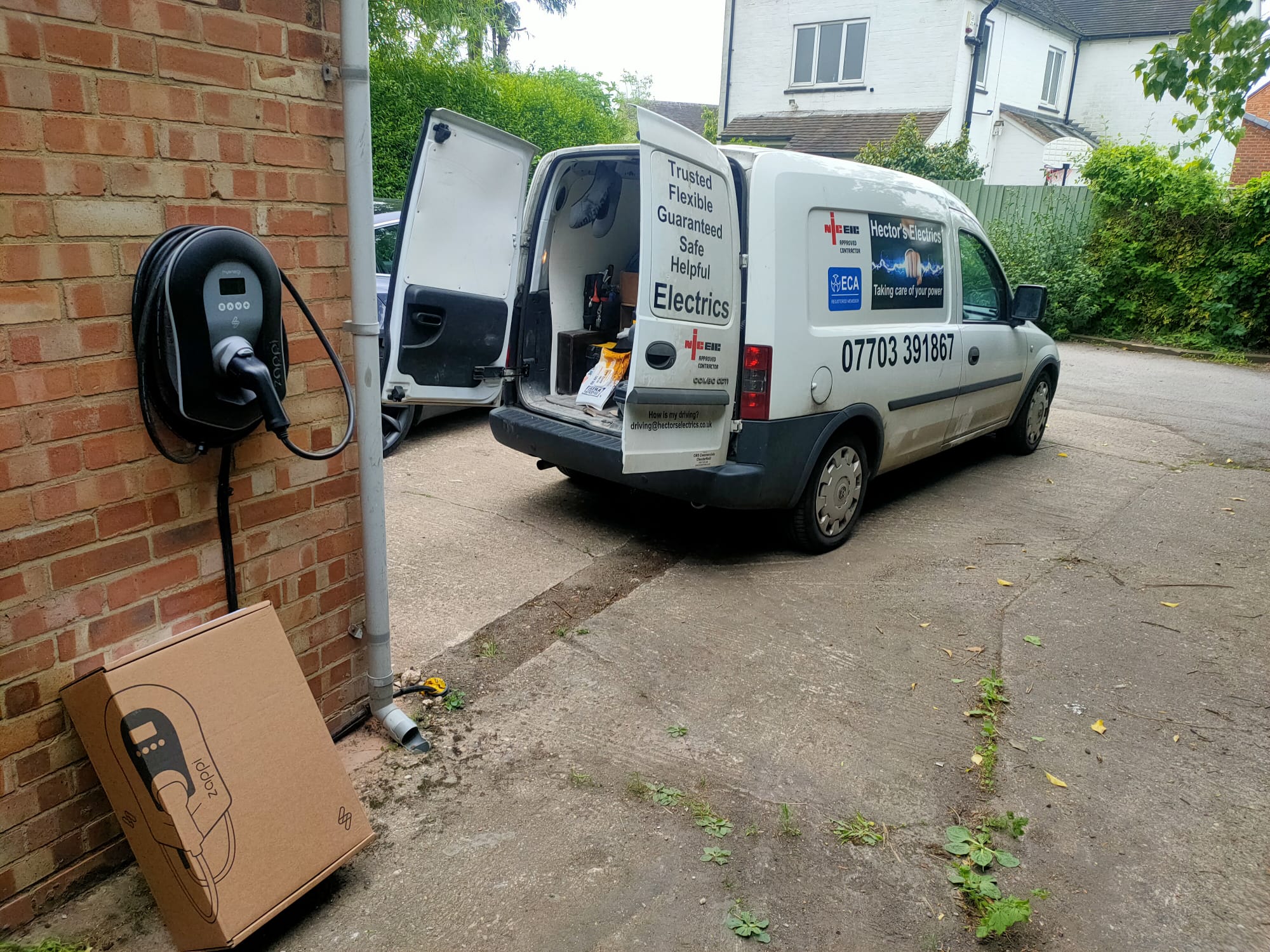 EV charger installed in Hilton via a duct under ground around 25 meters in.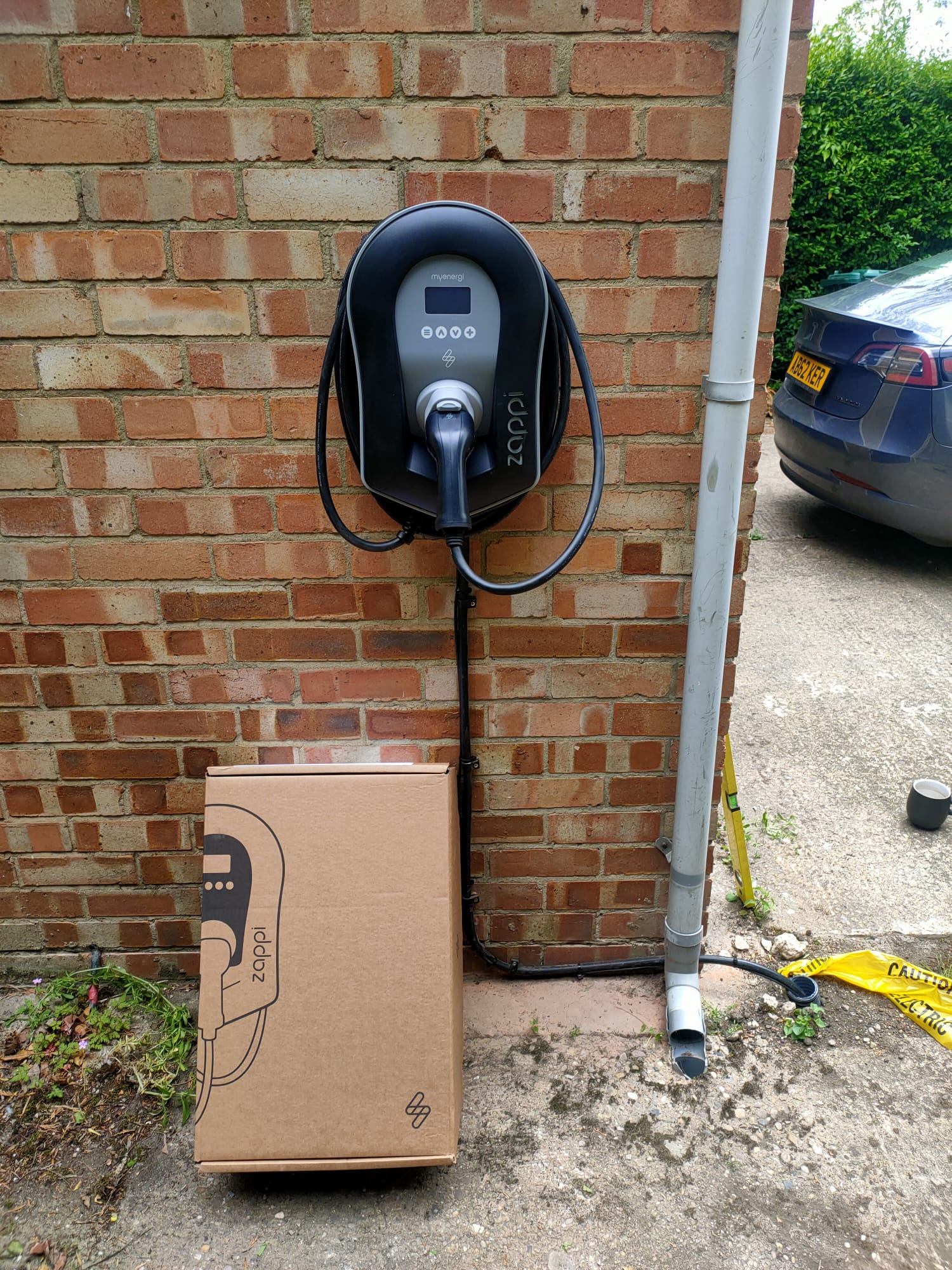 Another image of the MyEnergy Zappi installed in Hilton.
Thank you for tuning into our weekly blogs, and we will see you next week for more exclusive behind the scenes looks into what Hector's Electrics get up to!