This week we installed an Electric Fire in Derby Town, Kitchen Downlights, a three phase CU and electrical sockets in Hilton.
We hope that your week has been well!

To start off this week we installed an electric fire in Hilton below is the detailed process of our work.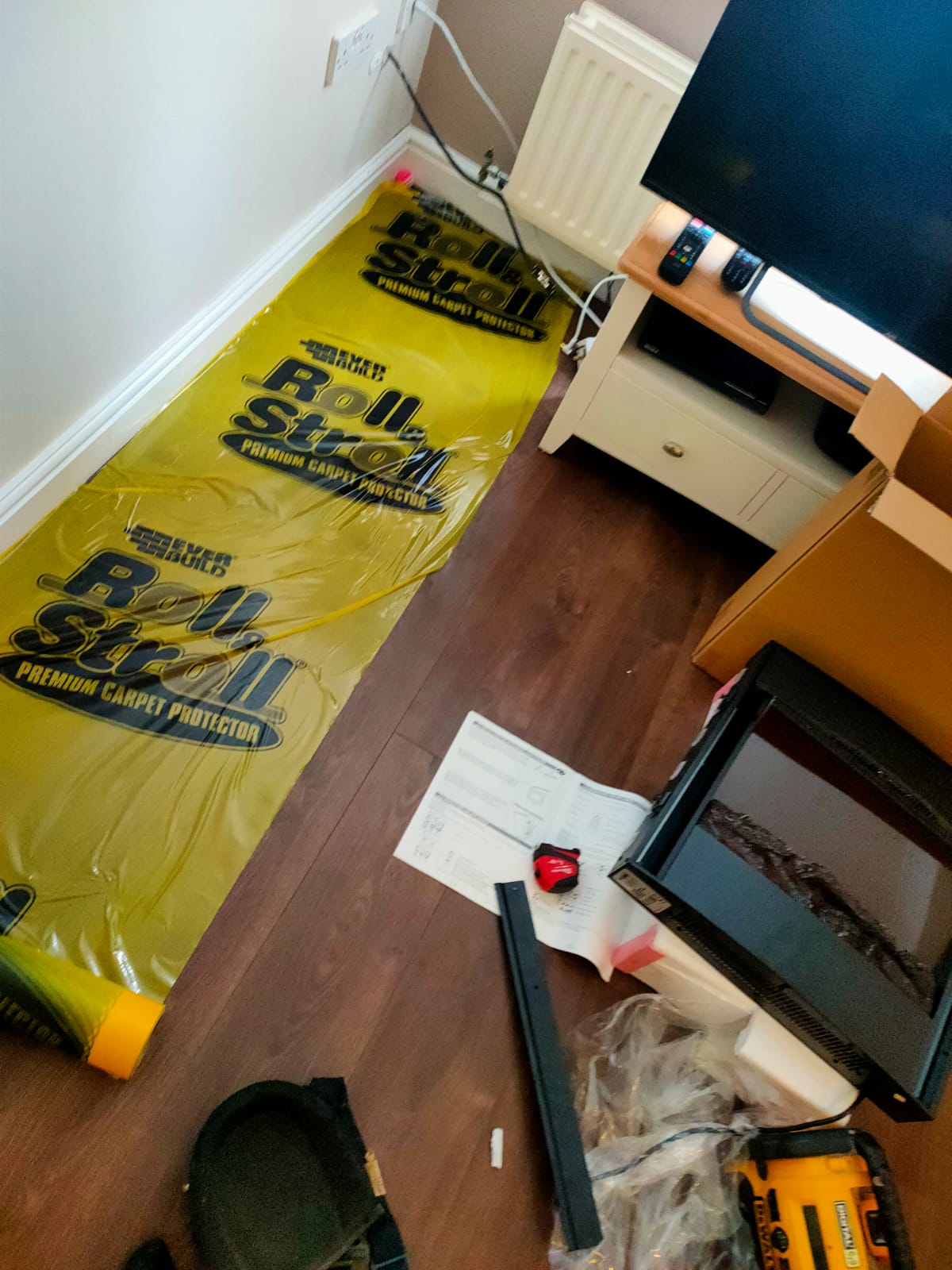 Roll and Stroll flooring protector installed before we start work.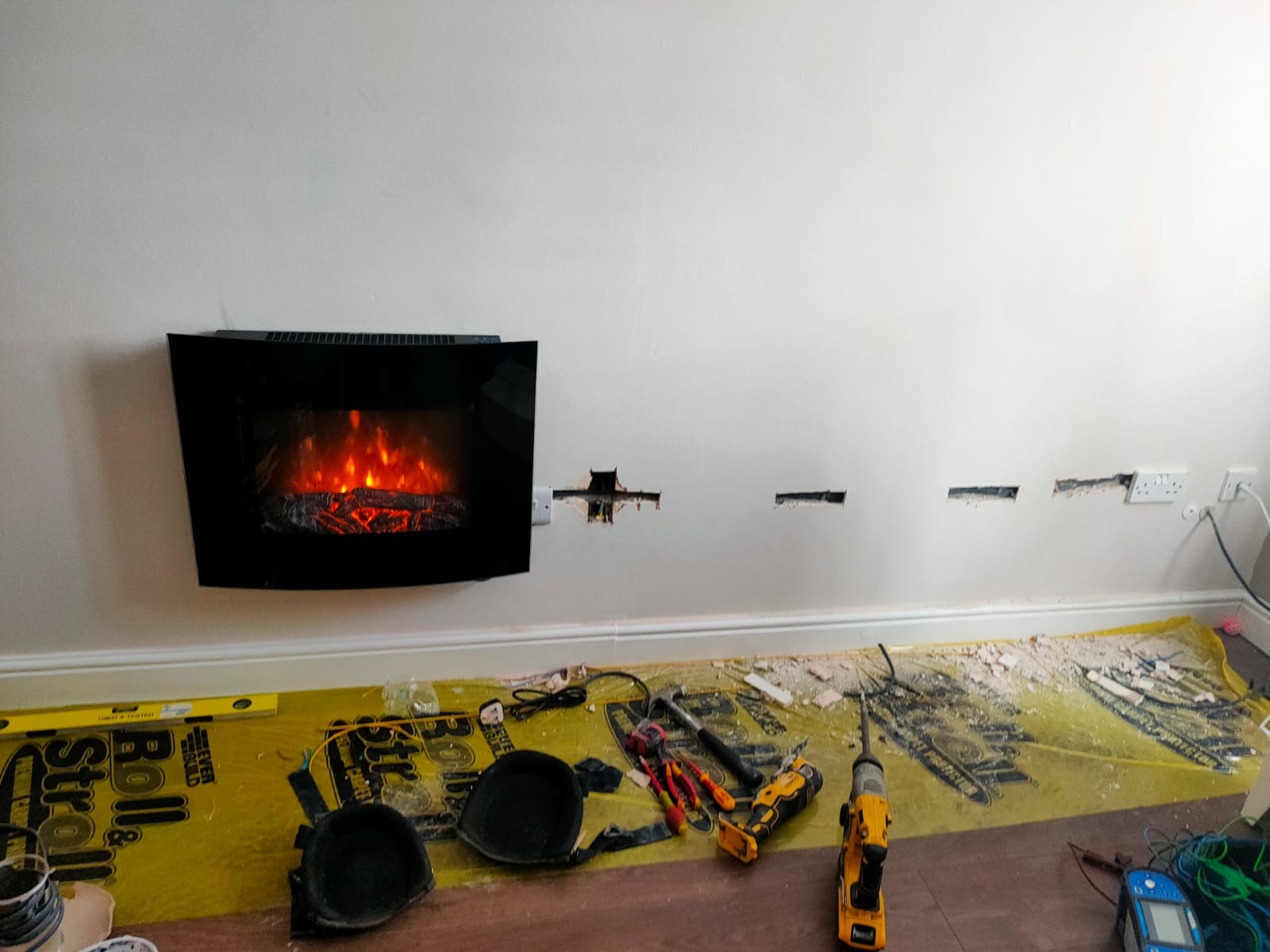 Rather than cutting a chase across the whole wall we were able to run behind the plasterboard and only cut holes when we hit plasterboard adhesive.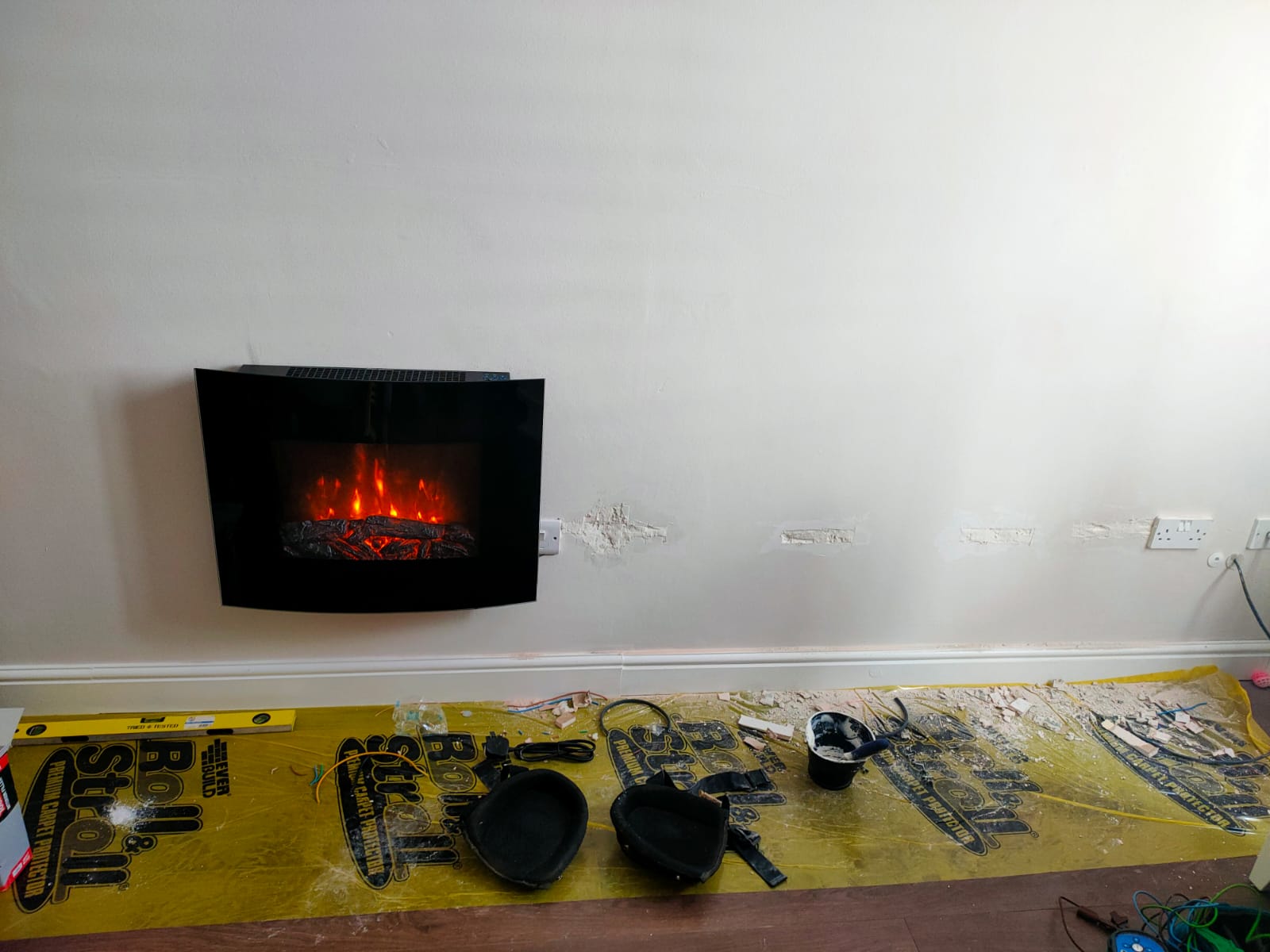 Chases were filled with a specialist deep hole filler. The customers decorator simply needs to do a light sand back and final file.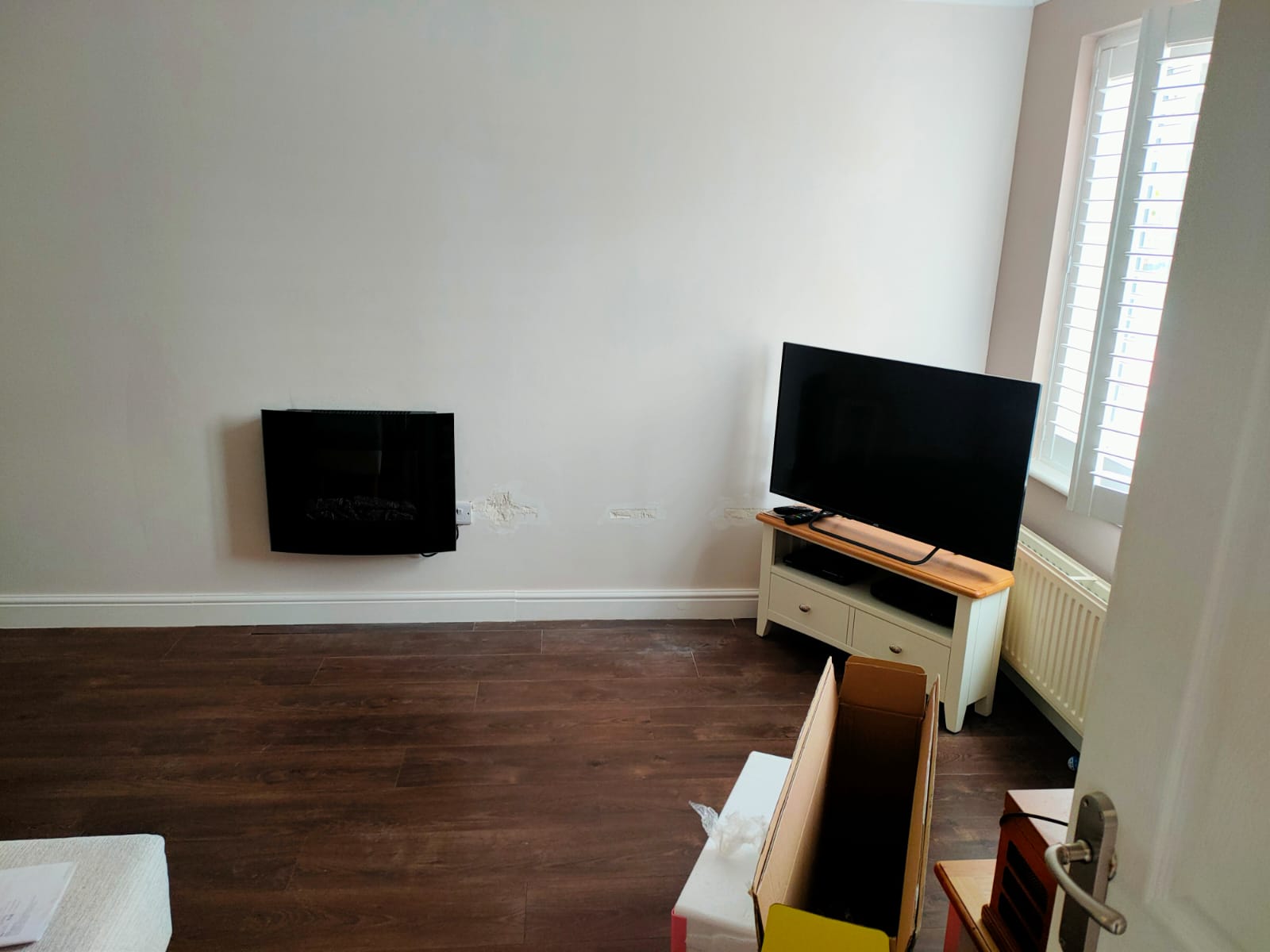 All mess cleared away for one happy customer on Bren Way, Hilton.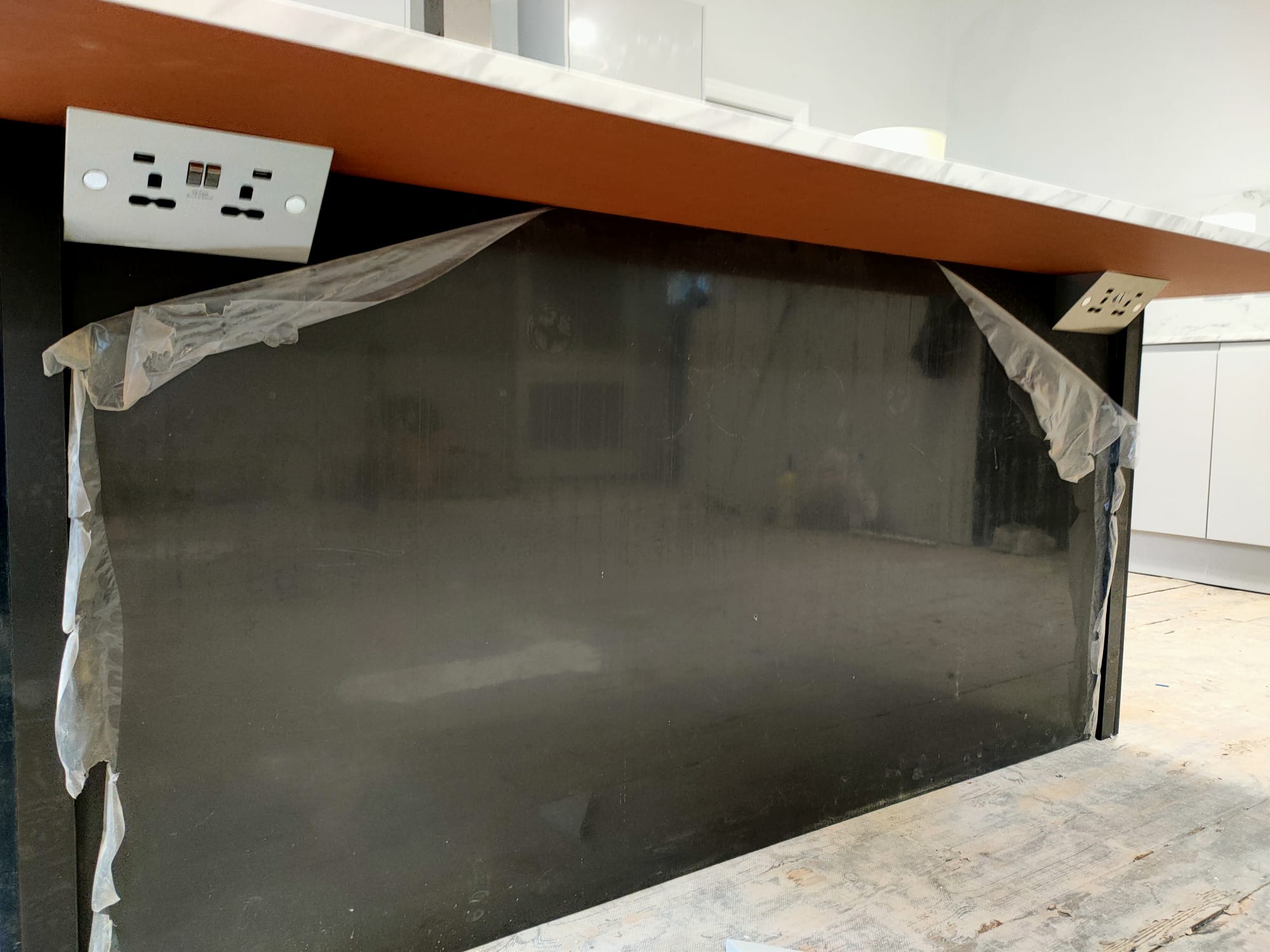 We moved onto Derby Town, and with that we began work on a kitchen, these electrical sockets are installed on the kitchen island.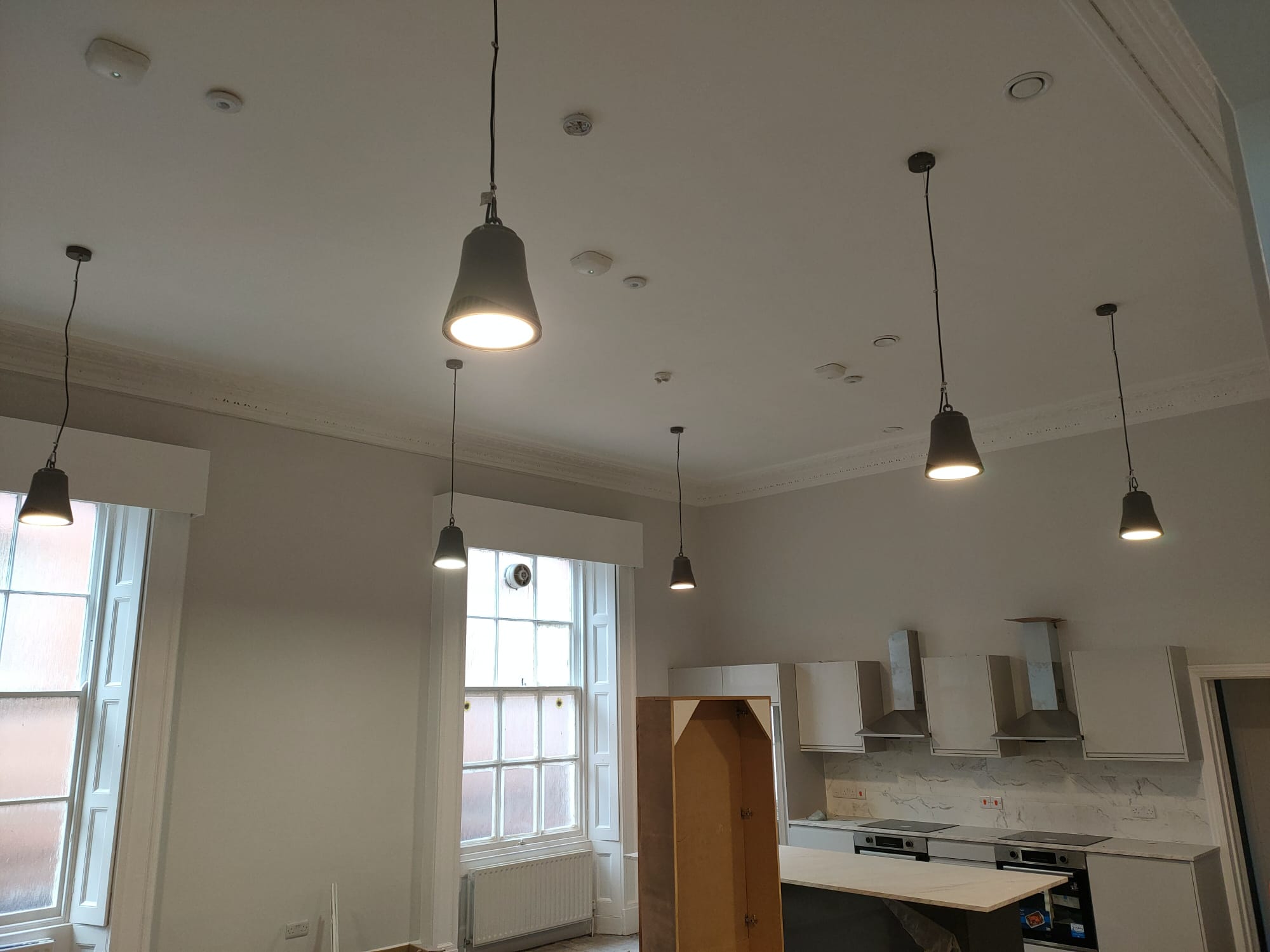 This is an image of the old downlights that were installed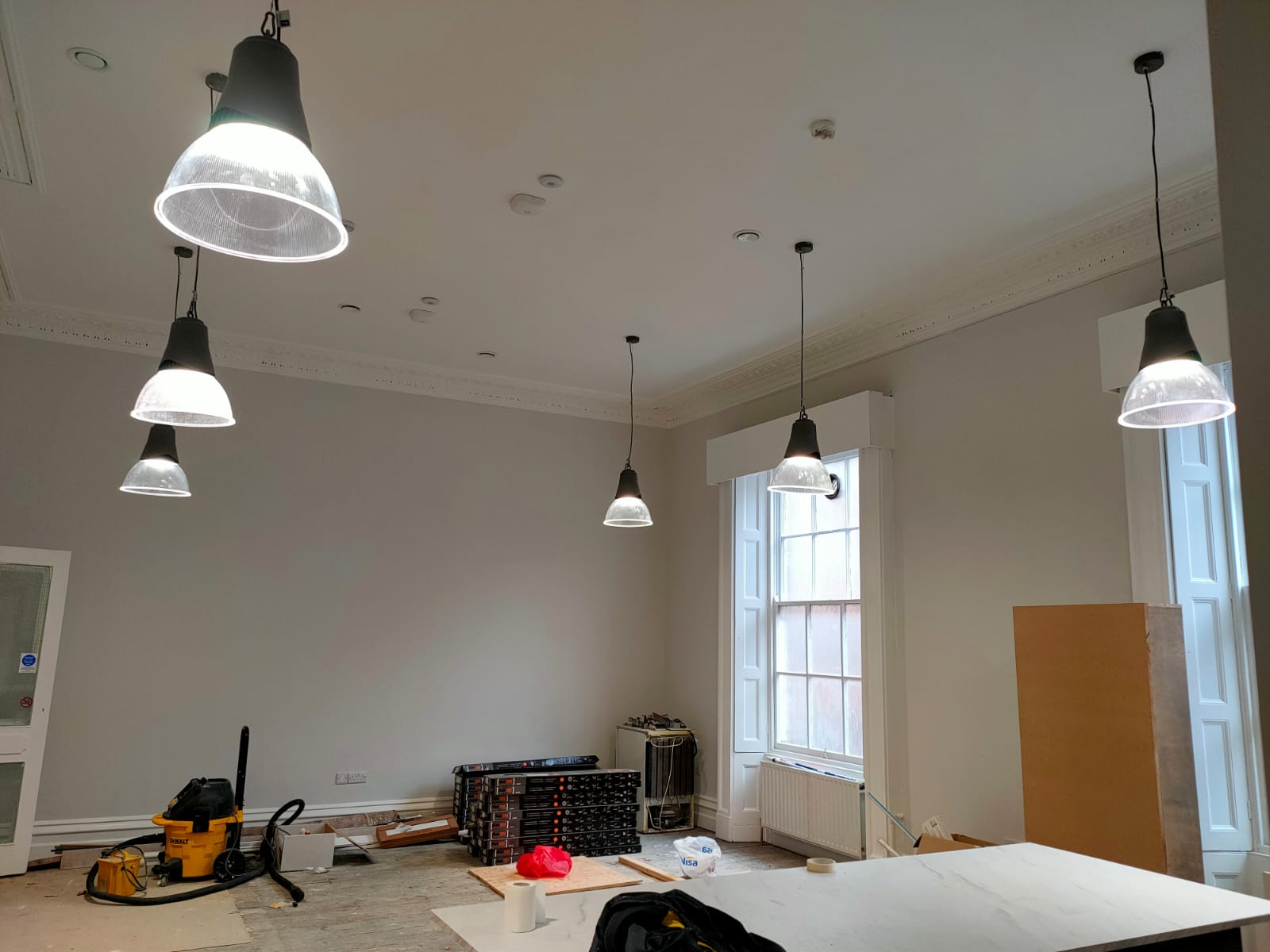 We removed the old downlights and installed new ones.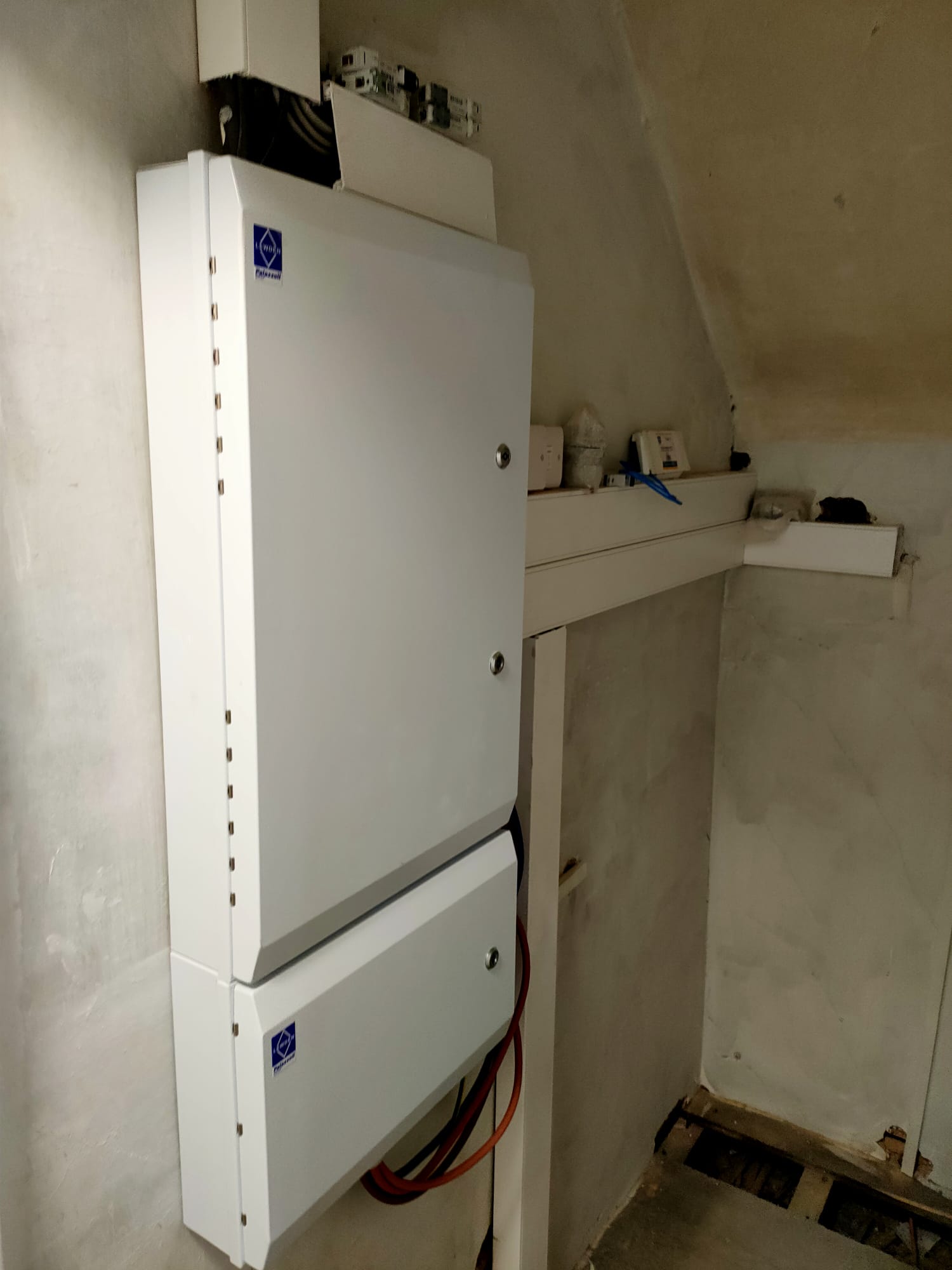 This was a three phase Central Unit we installed, in Derby Town.
That is all from us this week, we will be back next week with more updates.