Solar Panel installation in Hilton!
This week we was busy installing Solar panels in Hilton, take a look!
First of all this solar panel frame was placed down, this is so when we put the solar panel on top it can keep in place!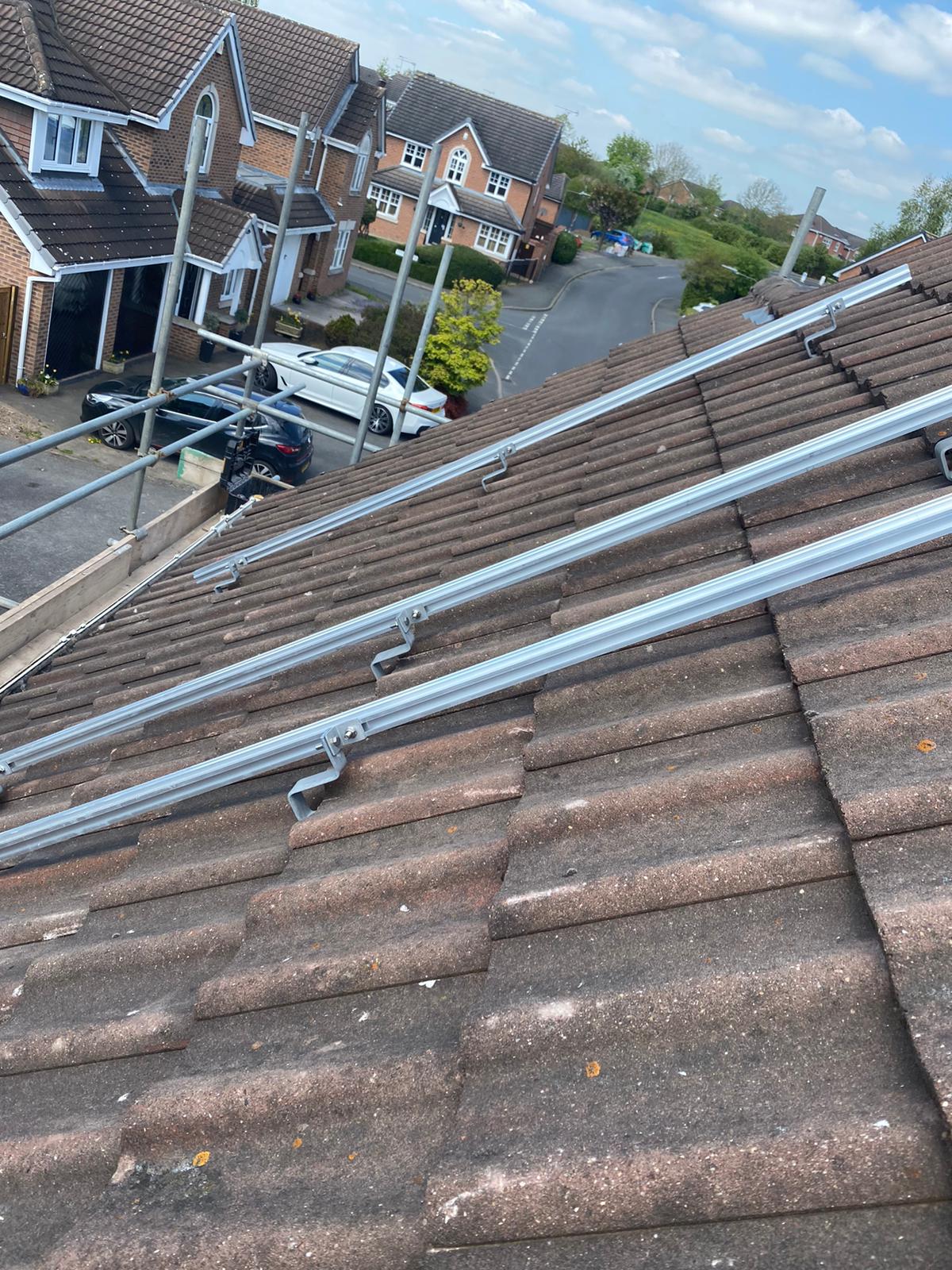 Next we have Chris on top of the roof doing some more work on the Solar panel installation.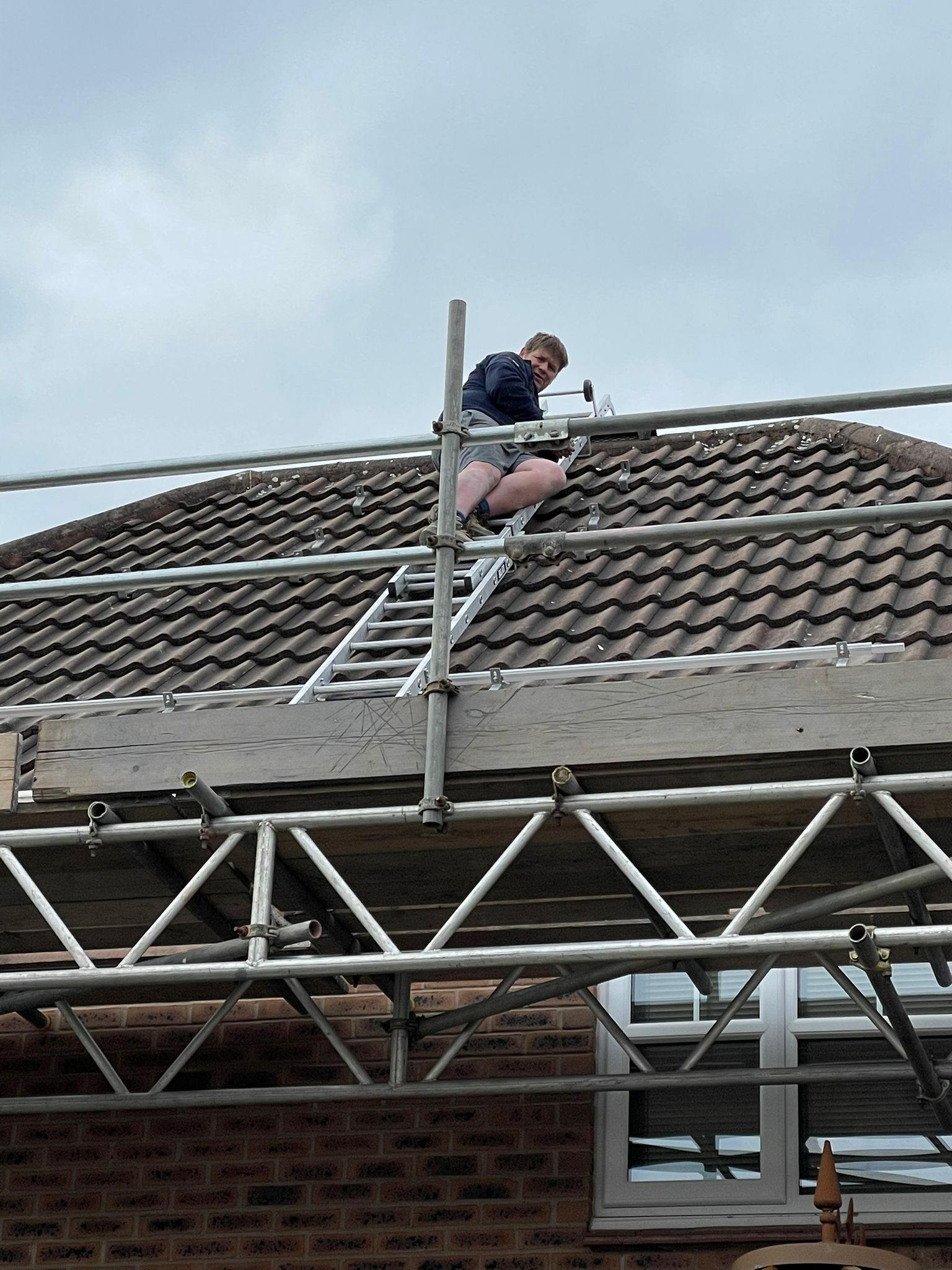 One of our electricians is also on the roof helping out.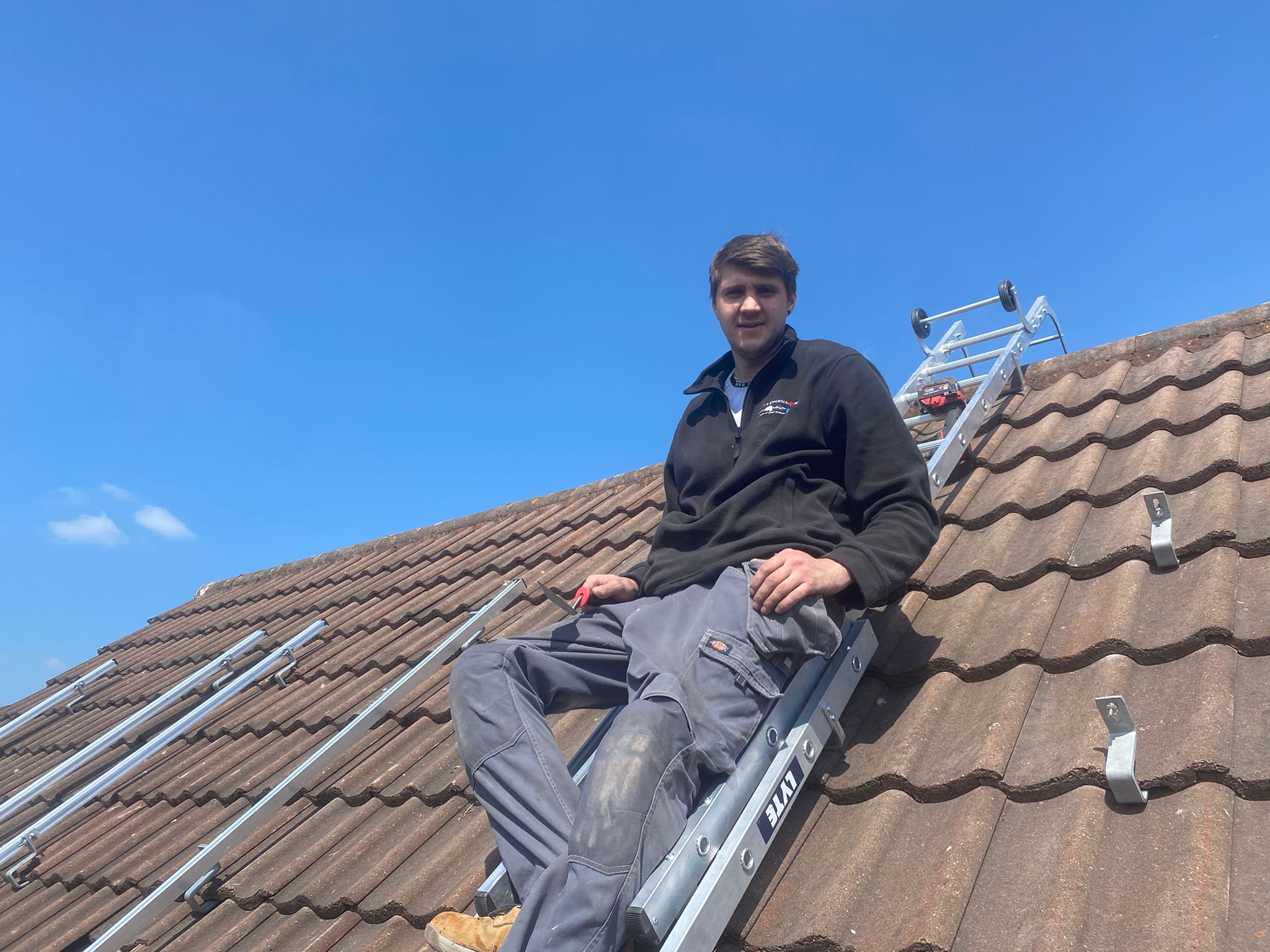 The final image this week is of Chris smiling!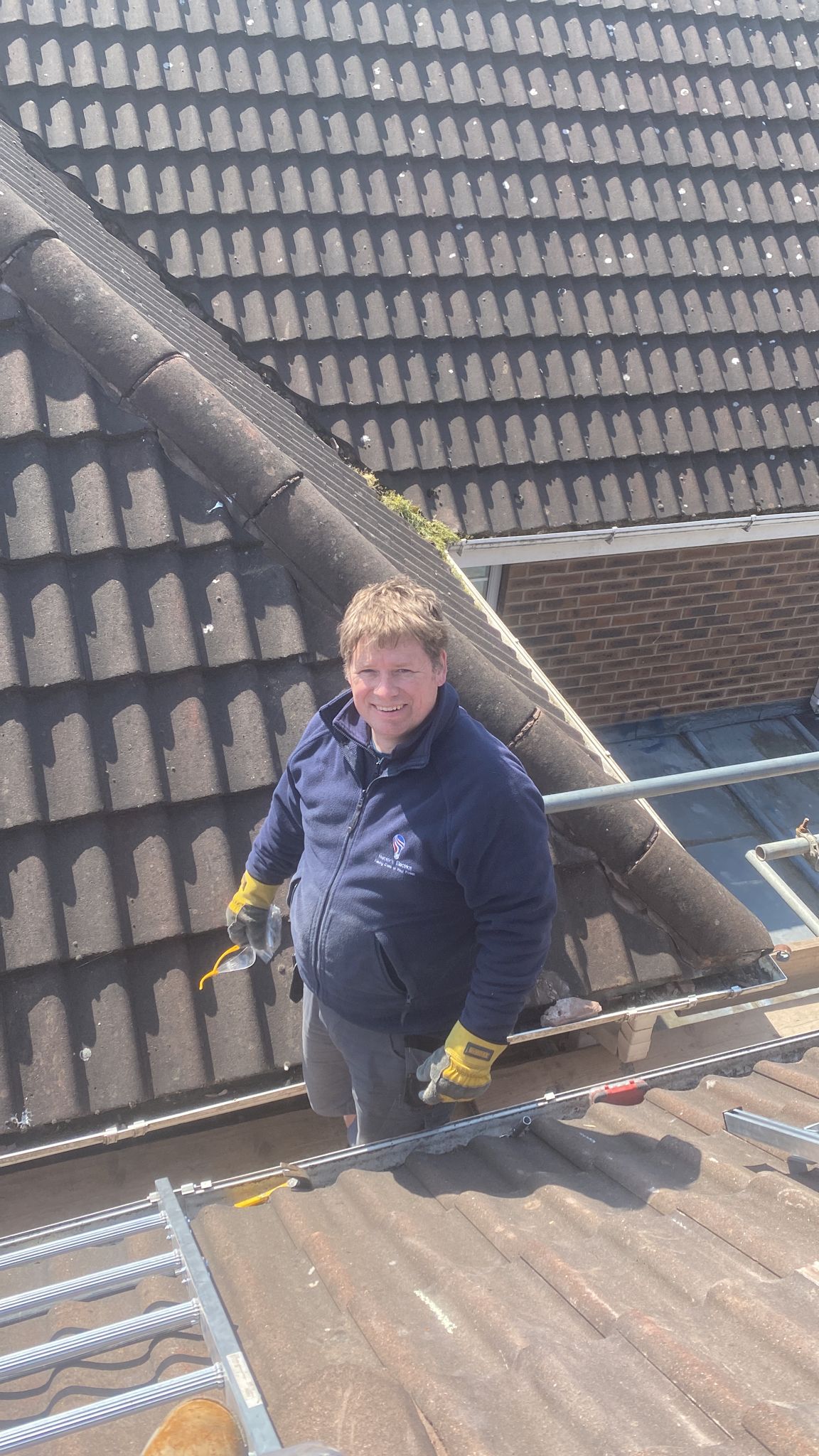 Have a wonderful weekend, thank you for tuning into our weekly Friday updates!